Promote your latest deals or new releases and capture new audiences with LED signs and screens from Voxson available for purchase, rent or lease.
1300 215 400, 07 3268 0700
908 Kingsford Smith Drive Eagle Farm, QLD, 4009, Australia
Business Hours: Monday – Friday 8:30 am – 5:00 pm
Fill out enquiry form now to get more information about Voxson Special Sale. Be quick – Promo ends soon!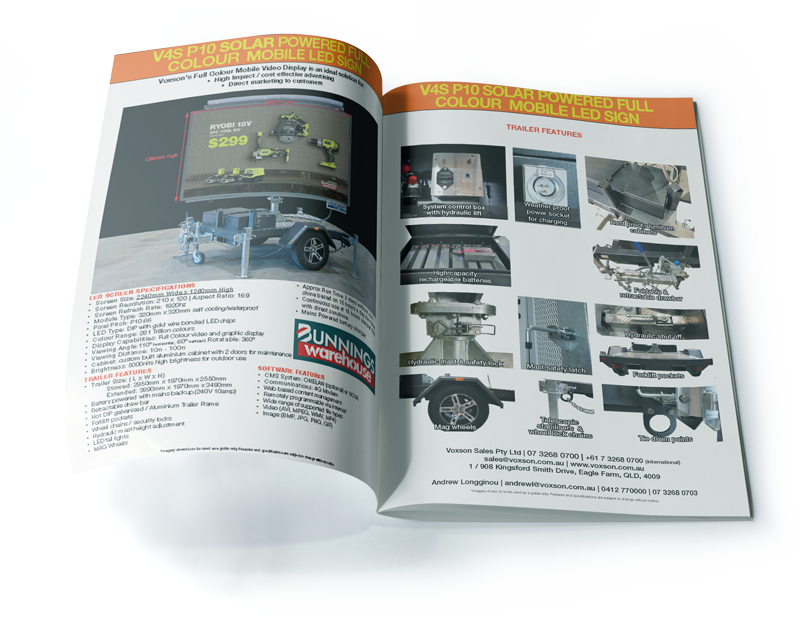 Download Voxson's Free LED Signage Brochure