Voxson are leaders in Digital LED sign technology, Voxson designs and manufactures a range of quality high performance LED signs. Call 1300 215 400 for a quote or more information.
Radar speed signs are an effective traffic solution to help reduce speed and enables Drivers to become aware of speed reductions on Public and Private Roads. Research demonstrates that when a Driver is alerted by a radar sign, speeding Drivers typically slow down. Radar Signs Show decline in Speed. Radar speed signs can be used for a wide range of applications for police, local councils, road workers and traffic control industries. These solar powered signs are also easy to use and set-up. Select your speed limit and the sign will show a smiley or sad face along with a "slow down" message if driver speed is over the limit. It will also display the speed limit and driver approaching speed (optional).
The Radar Traffic LED Sign has the proven ability to influence driver behaviour, reduce speeding and draw attention to local limits. Voxson's range of Radar Traffic LED Signs include models offering standard speed indication devices, as well as models offering the more sophisticated data collection systems and dual display options. When used by experienced operators the Voxson traffic counter can also provide valuable, flexible data collection for traffic management applications. This is an industrial-grade product manufactured to last for many years.
Voxson also has a fleet of mobile LED signs available for short or long term rental and manufactures large and small Outdoor / Indoor LED Signs that are suitable for business or third party advertising.

For more information call 1300 215 400 or simply fill out the form and we will be in contact with you.
Voxson's Radar Speed Sign product range
RADAR SPEED SIGN




WALL OR POLE MOUNTABLE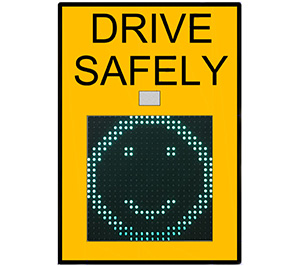 MOBILE RADAR SPEED SIGN


TRAILER MOUNTED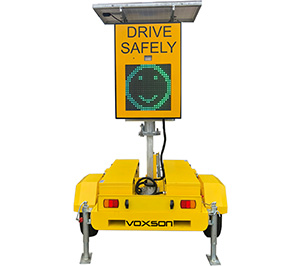 Voxson Radar Speed Sign Specifications
Standard & Advance Model
RADAR DETECTION SPEED – (STANDARD & ADVANCE MODEL)
DETECTION SPEED:
1) 11 – 160kph – Radar Type: Advanced Pulsed FMCW
2) 08 – 200kph – Radar Type: CW Doppler Radar (STANDARD MODEL ONLY)
3) 1.1 – 300kph – Radar Type: K-Band Doppler
CONNECTIVITY – ADVANCE MODEL ONLY
USB

BLUETOOTH LOW-POWER (compatibility with Windows 7 and above)

WI-FI / ETHERNET (LAN) / IP




Supported IP methods WI-FI (peer to peer), ETHERNET or 3G/4G with additional modem
CONNECTIVITY – STANDARD MODEL ONLY
ETHERNET (LAN) / IP

SERIAL PORT
VOXSON LED SIGNS ARE TRUSTED BY:
Valued Customer