WE WILL NOT BE BEATEN ON A LIKE FOR LIKE PRODUCT.
LED Signage Specialists Australia
Voxson – LED Signs & LED Signage Manufacturer Outdoor, Indoor, Mobile, Traffic & Radar LED Signs.
Prominent Australian Supplier of LED Signage to Businesses, Mines, Councils, Government & Defence in Australia and Worldwide. Best Price & Quality. Fast Approval & Installation. End-to-End LED Sign Solutions. 50+ Years Company History.
Save Thousands of dollars on Fixed LED Signs, Indoor LED Signs, Mobile LED Signs, Indoor LCD Kiosk Screens and Radar Speed Signs. T&Cs apply.
But Be Quick, Sale ends in:
Call Voxson about your next sign!
Why LED Signs from Voxson?
*Voxson designs and manufactures all its signs and Pylon structures and mobile devices in Australia using some imported electronic components.
Outdoor LED Signs
Bright, clear and visually appealing Voxson Outdoor LED Signs are a proven way to increase street visibility, and attract immediate attention, and deliver critical information instantly.

LED Signs that are around 25 times brighter than TVs or fluorescent light box signs. Voxson Outdoor LED Signs and Screens are visible from long distances, while user-friendly software enables unlimited flexibility to maintain content for one or many of these Signs in different locations across Australia or overseas. Establish your own media company with a Voxson Third party Advertising sign.

When it comes to Billboard advertising Voxson will design and build a large Outdoor LED sign that can enable you to earn significant income by allowing you to start your own advertising business and promoting other brands on your own Voxson Outdoor LED Billboard.
Indoor LED Displays / In-window LED Signs
Voxson Indoor LED Displays and In-window Indoor LED Signs never fail to aspire audience with their high resolution, high definition crisp image and video animated content which is more captivating than static messages.
Whether you want to attract customers to your business from outside or upsell to existing customers already in store, Indoor LED Displays from Voxson, the leading manufacturer of LED Signs in Australia is a proven and cost effective way to run any promotion.
Voxson is proud to manufacture and deliver Indoor LED Display Solutions to our respected customers including Mercedes-Benz, Lexus, BMW AUDI, Lamborghini dealerships, Flight Centre, Anytime Fitness, Harvey Norman, Guzman Y Gomez, and many others.
Interactive Kiosks
Voxson's Digital Interactive Kiosks feature state-of-the-art display technology for any indoor and outdoor environment.
Digital Interactive Kiosks have become common for providing customer engagement, information and as a marketing tool for promoting latest products and services. Interactive Kiosks can be set up in any location, provide out-of-hours support and serve as wayfinders by displaying interactive maps around trade shows, shopping malls, museums, corporate buildings, etc.
If you are looking for a reliable, affordable and easy to use digital interactive kiosk solution – Voxson is an obvious choice.
Commercial LCD Displays
Commercial LCD Displays are used across almost every industry and in a number of applications including advertising, wayfinding, video walls, internal communications, outdoor areas and more.
The Voxson Commercial Display Range features ultra-thin bezel design to deliver maximum visual impact for all Digital Signage and Conference Collaboration Applications. With energy-saving LED Technology that enables 24 hour operation and Auto Standby for Image Burn Protection, these Commercial LCD displays offer premium, reliable performance to meet all your commercial application demands.
Mobile Radar Signs & Traffic LED Signs
Voxson is a prominent Australian Supplier of Mobile Radar Signs, Variable Speed Limit Signs and Vehicle Activated Electronic Speed Signs to mining companies, councils and Government organisations in Australia and abroad.
Make roads safer, help reduce drivers' speed and prevent accidents, collect statistical data on the number of vehicles and speed and help drivers with Radar Speed Signs from Voxson. Choose among a wide range of models including Solar radar speed signs, 240 volt powered speed limit signs with Smiley face radar signs, Trailer mounted electronic speed signs and many others.
Call Voxson to discuss requirements for your Radar Speed Sign.
Why LED Signs
LED Signs can increase your sales by up to 150%.  Customer feedback has been an immediate lift in business after having one of the Voxson LED Signs installed. 
LED Signs and LED Displays are the most cost effective form of advertising available. When you compare with newspaper, radio and television the spend will be around 30 times less*.
Stand out in the crowd and drive customers to your business with a cost-effective Voxson LED Sign.
Advertising opportunities will never be the same, you can display full colour images, videos and change design quickly and easily with local and/or remote on board content management.
Buy or rent an LED Sign from Voxson, protect Australian industry and receive the most modern state-of-the-art equipment available. Voxson's Full colour High Resolution Electric LED Signs or Solar powered LED Signs provide best eye-catching advertising opportunities during the day and night.
*Source: marketscale.com
Voxson manufacturers and delivers:
Promote your latest deals or new releases and capture new audiences with an LED screen for hire from Voxson

Contact Voxson Today for the Best Deals on LED Screens
Voxson LED Signs
Voxson designs and manufactures LED signage. Our team will provide a complete LED Signage solution from indoor, outdoor, traffic and mobile LED signs including council permits, engineering, fabrication, installation and training.
Voxson can install and deliver Australia wide including Sydney, Melbourne, Townsville, Brisbane, Darwin, Perth, Adelaide and Hobart.
Voxson can offer RENT to OWN finance packages to approved customers.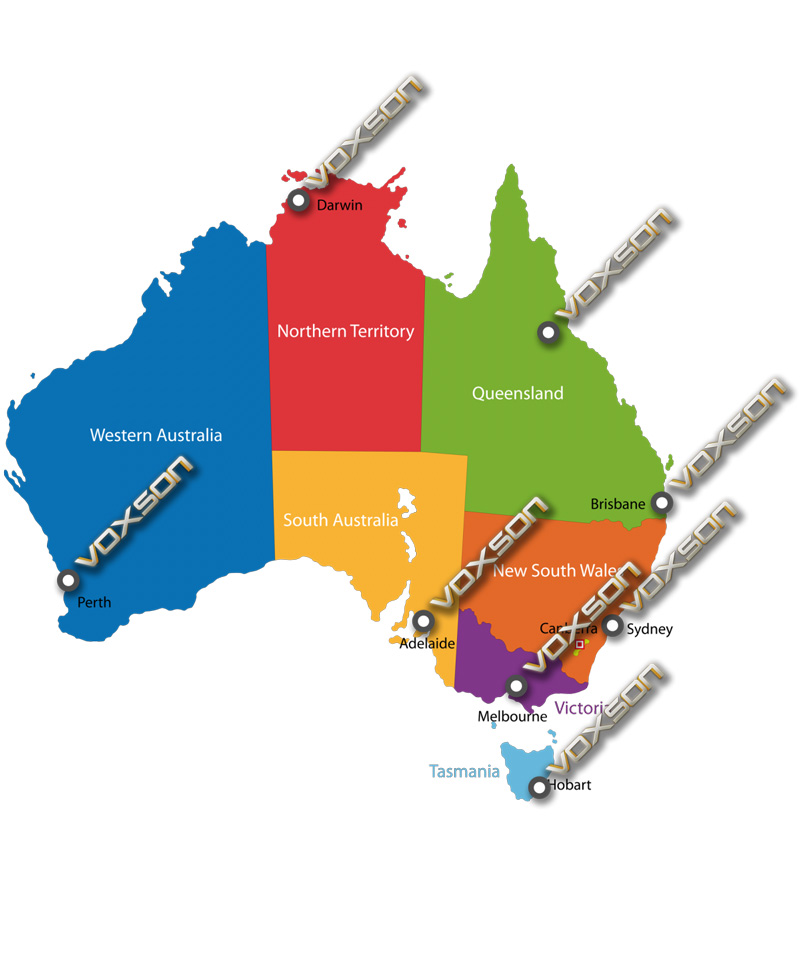 Perth

Adelaide

Newcastle

Tweed Heads

Central Coast

Wollongong

Geelong

Hobart

Townsville

Cairns

Toowoomba

Darwin

Ballarat

Bendigo

Albury

Launceston

Mackay

Rockhampton

Bundaberg

Coffs Harbour

Hervey Bay

Bathurst

Gympie
About Voxson
Voxson is a 100% Australian owned and operated LED signage designer and manufacturer that has been established in Australia for over 45 years. The company has a dynamic and experienced team of IT and engineering personnel working together with a hands-on management team that will deliver your LED signage needs with a positive attitude.
Voxson has years of experience to supply you with the very best technology either to buy or to rent. Voxson can deliver you an LED solution using high quality LED Sign technology at a price that fits your budget.
Voxson has the largest mobile Full Colour LED Sign fleet in Australia, designed and built in Brisbane. Voxson are leaders in the design and manufacture of LED Signs.
Voxson can also offer you LED Screens to rent for staging, mobile LED Signs on compact trailers, or Voxson can supply and install a permanent LED Screen from a small LED screen to a large format outdoor LED advertising billboard. Voxson offers an "end to end" solution which includes obtaining of council permits all the way through to the design/construction of your LED sign, management of your advertising content and on-going service and maintenance.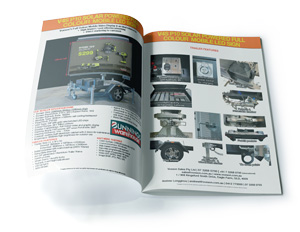 Download Voxson's Free LED Signage Catalogue

Promote your latest deals or new releases and capture new audiences with an LED screen for hire from Voxson

Contact Voxson Today for the Best Deals on LED Screens