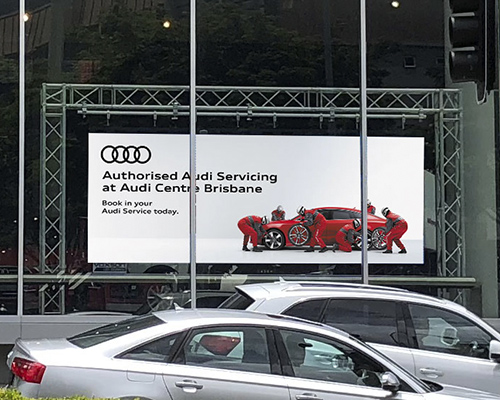 INDOOR LED SIGNS & IN-WINDOW LED SIGNAGE  – VOXSON INDOOR LED SIGNS & SHOWROOM LED SIGNAGE
Available for Rent and Purchase
Call Voxson about your next sign!
Voxson Indoor In-window LED Sign installed at EB Games, Perth CBD, WA
Indoor LED Signs / In-window LED Displays
Voxson Indoor LED Displays and In-window Indoor LED Signs never fail to aspire audience with their high resolution, high definition crisp image and video animated content which is more captivating than static messages.
Whether you want to attract customers to your business from outside or upsell to existing customers already in store, Indoor LED Displays from Voxson, the leading manufacturer of LED Signs in Australia is a proven and cost effective way to run any promotion.
Voxson is proud to manufacture and deliver Indoor LED Display Solutions to our respected customers including Mercedes-Benz, Lexus, BMW AUDI, Lamborghini dealerships, Flight Centre, Anytime Fitness, Harvey Norman, Guzman Y Gomez, and many others.
Promote your latest deals or new releases and capture new audiences with an LED screen for hire from Voxson

Contact Voxson Today for the Best Deals on LED Screens
908 Kingsford Smith Drive Eagle Farm, QLD, 4009, Australia
Voxson Indoor & In-window LED Displays & Screens – Gallery
BMW Brisbane – In-window LED Sign
BMW Brisbane – In-window LED Sign
EB Games Midland WA – Indoor In-window LED Sign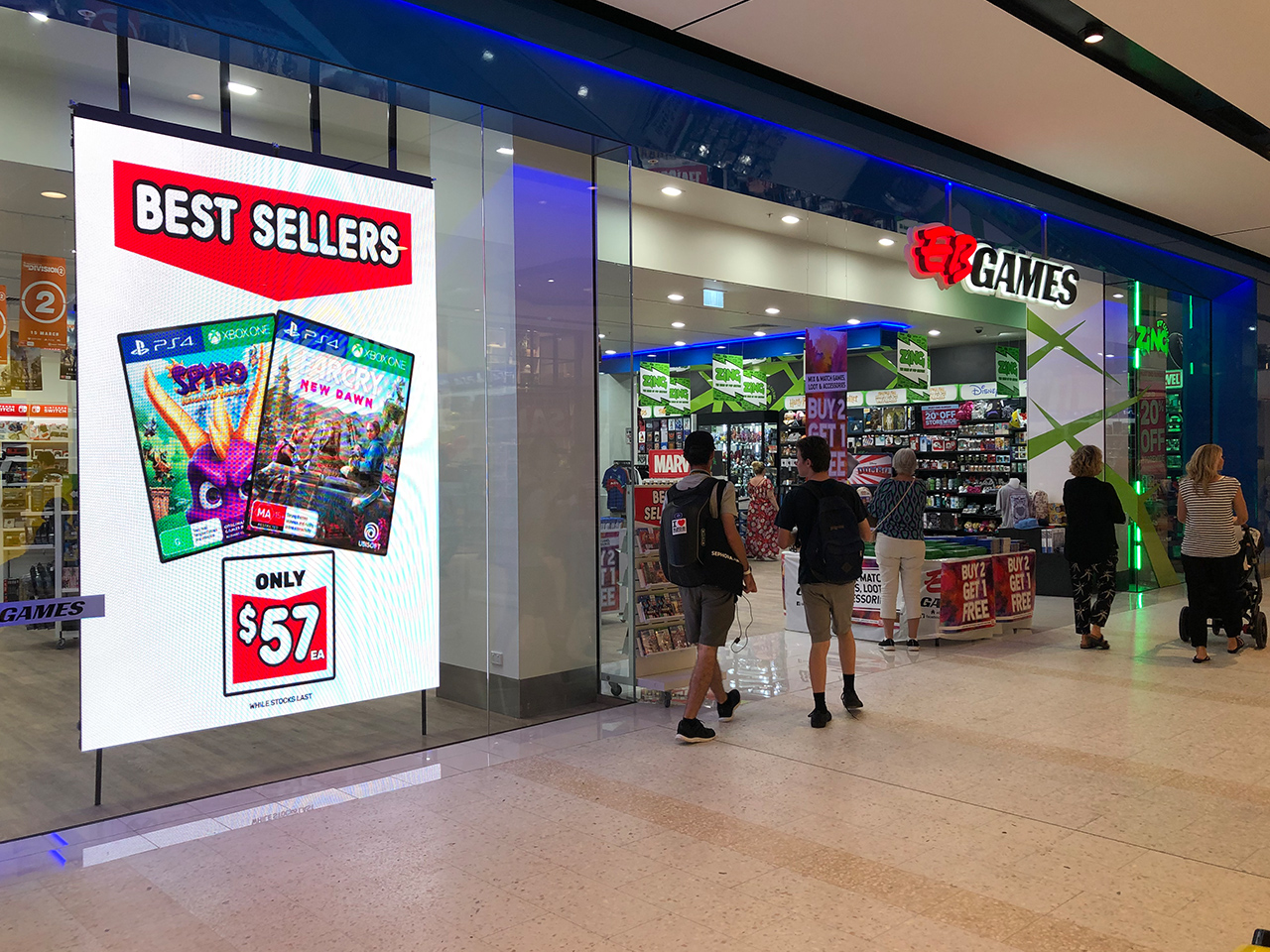 EB Games Sunshine Plaza QLD – In-window Indoor LED Sign
Mercedes-Benz Brisbane – Indoor LED Sign (In-window)
Lexus of Brisbane Fortitude Valley – Indoor LED Sign
Audi Centre Brisbane – Indoor LED Display
Lamborghini Centre Brisbane – Indoor LED Screen
Flight Centre – Adelaide Street, Brisbane – Indoor LED Screen
BMW In-Window Display – Indoor LED Sign
Anytime Fitness Bulimba – Indoor LED Sign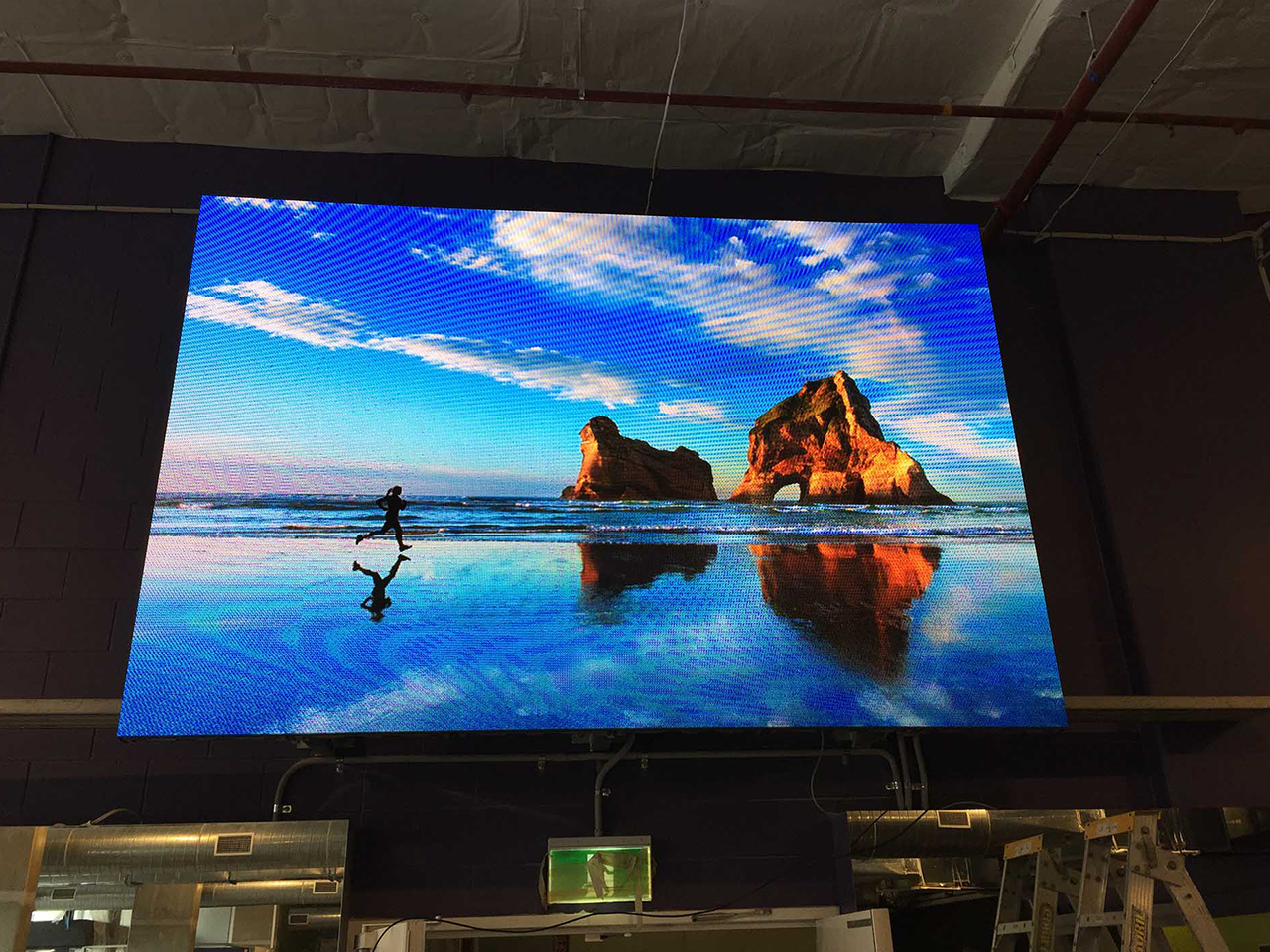 Anytime Fitness Bulimba – Indoor LED Sign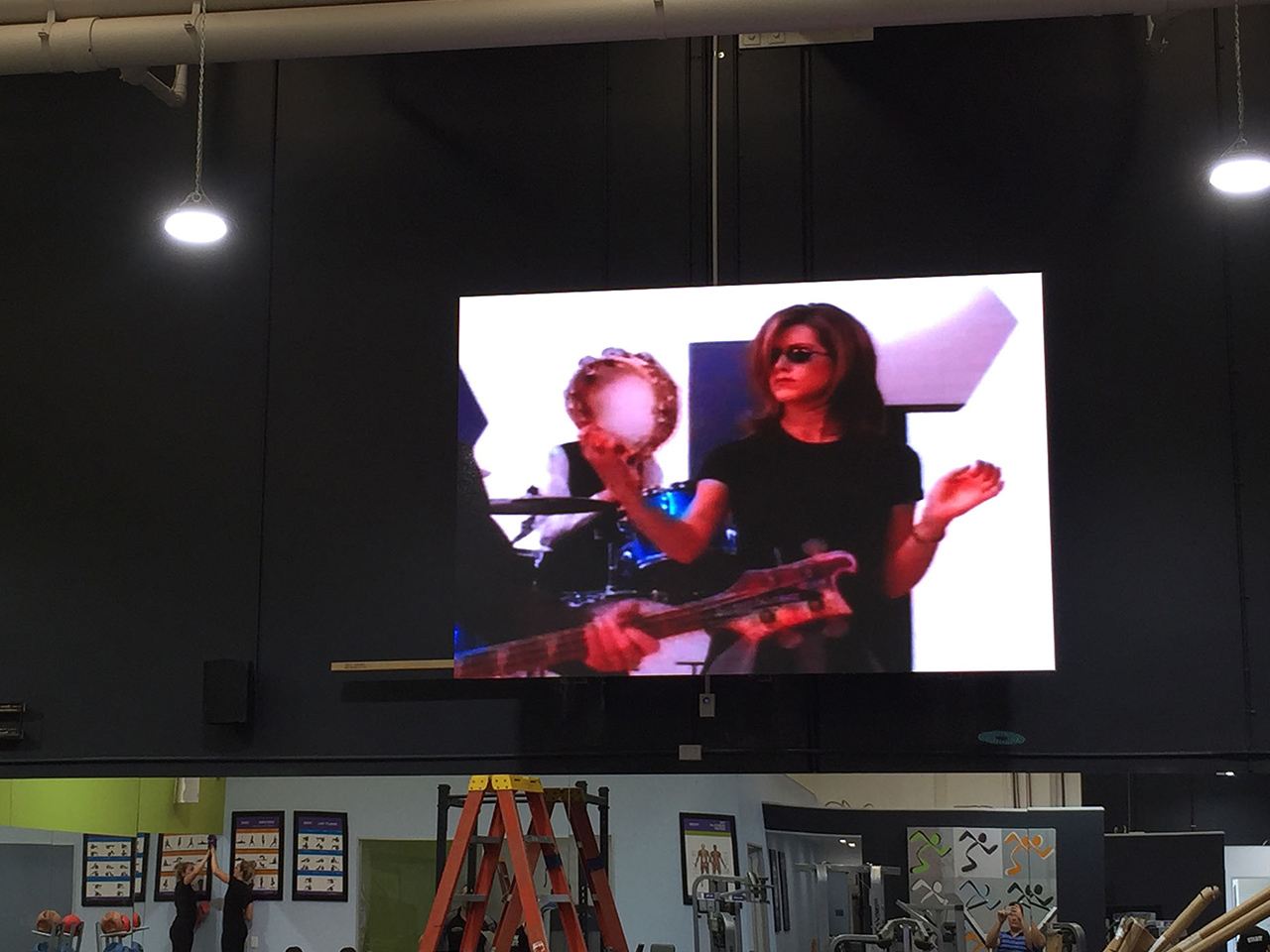 Anytime Fitness Kallangur – Indoor LED Display
Redcliffe Leagues Club – Indoor LED Screen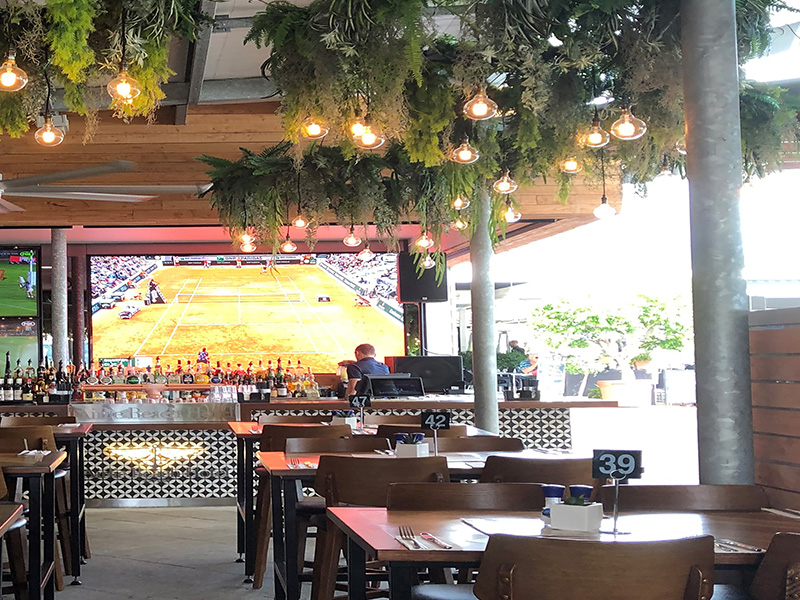 Capers Resort Airlie Beach – Indoor LED Display
Capers Resort Airlie Beach – Indoor LED Screen
Indoor LED Screens & Displays – Specifications
Ultra Black Technology
Small sized non-reflection LEDs, combined with matte and super black mask, the VPL2.5 Pro has a superior contrast compared to other Indoor LED Display & other LED products.
Manufactured by top tier encapsulation companies, the LEDs are providing state of the art performance in terms of uniformity, non-reflection, in both regular and wide viewing angles. The stringently controlled gluing process ensures high level of uniformity on LED surface as well as super wide viewing angle. The high quality epoxy used is the key to deliver a matte surface, which will dramatically reduce reflection of Indoor LED Screens even under direct light. The highest standard of aging test has proven a reliable quality and high uniformity of LED Displays over long time of use, with a failure rate of 30PPM only after the extreme test.
High Contrast & Brightness Indoor LED Screens & Displays
Indoor/Outdoor LED Screens – 1921 HBB with brightness up to 5000nit and contrast ratio of 8000:1.
Ultra high contrast and distinct color hierarchy ensure excellent visual effect outdoors/indoors.
5000nit HBB for outdoor/indoor use under sunlight.
LED common cathode technology improves brightness with better heat dissipation.
Others (left) VS 1921 HBB 8000: 1 5000nit (right).
Easy to Service – Indoor LED Screens & Displays
Need More Curves for Indoor Displays and Signs
In addition to the integrated curves, curving brackets are also available.
Pixel Protection for Indoor LED Screens
Surface bonded and solid state, Voxson COBALT LED diodes are encapsulated with unique NanoShield technology;
A durable anti-reflective epoxy resin coating that delivers the ultimate in physical impact protection. Furthermore, our unique NanoShield coating provides surface electronics with enhanced IP54 rated protection from dust, moisture and water ingress.
Durable anti-reflective epoxy resin coating that delivers the ultimate in physical impact protection.
Lower Failure – Indoor LED Displays
Advanced COBALT production technologies completely eliminate the high temperature processes used in traditional SMO LED production that cause instability. The result. Next generation LED performance that lowers pixel failure rates by up to 50%.
Colour Attenuation
Voxson COBALT utilises high grade semi-conductor chips and our advanced NanoShield encapsulation processes prevent material contamination, maintaining higher purity levels and delivering ultimate colour performance.
Furthermore, our enhanced heat dissipation design lowers attenuation, maintaining a higher brightness and colour consistency over time.
Voxson COBALT achieves an ultra-wide colour gamut of NTSC114% and advanced pixel-by-pixel calibration technology eliminates brightness inconsistencies for the ultimate viewing experience for Indoor LED Displays and Screens.
Colour Uniformity for Indoor LED DIsplays & Screens
Precise dual power output of 2.8V and 3.8V mitigates the heat dissipation problems in LED operation with voltage drop and increases the luminous efficiency of red light.
Die-casting AL cabinet with heat plate designed for IC driver layout guarantee extraordinary heat dissipation, color consistency and uniformity.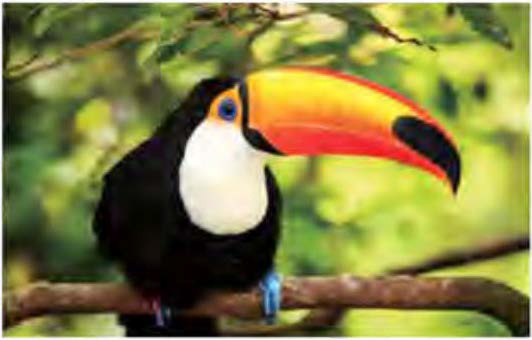 Advanced Calibration and Uniformity
Refresh rate up to 3840Hz, delivers extraordinary image quality even at 1/3000 high-speed camera, with no flickering, perfectly meet the high demand of switching pictures smoothly at broadcasting.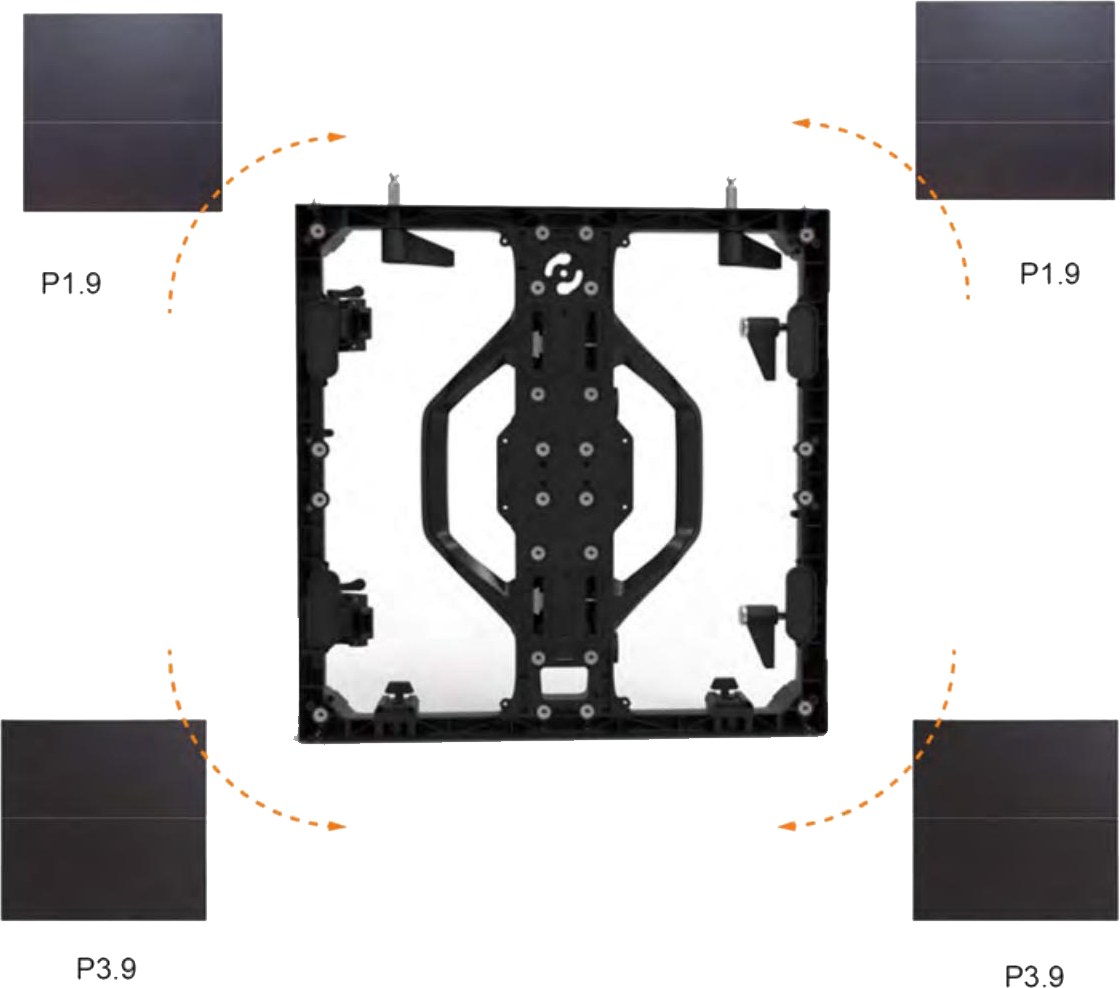 Type & Pitch of LED Panel and Minimum viewing distance
Guide on Type & Pitch of LED Panel and Minimum viewing distance
P3.9 SMD 4-120 metres
P2.6 SMD 3-120 metres
P4 SMD 4-120 metres
P6.67 SMD 6-120 metres
P10 SMD 12-120 metres
(pending the size of the screen)
User-Friendly Software
Programmable via web-based software

Built in scheduling

Various character heights

Full colour graphics (jpeg or bmp)

Real time display

Messages can be changed instantly from any PC via easy to use web-based software.
Rent or purchase Voxson Indoor & In-window LED Displays & Signs
Indoor LED Screens can increase your sales by up to 150%.  Customer feedback has been an immediate lift in business after having one of the Voxson Indoor LED Signs & Screens installed.
Give your showroom or gymnasium the WOW factor and draw customers to your window and into your showroom.
Voxson's digital LED signage and advertising displays will allow the ultimate high impact advertising and viewing experience.
Our Indoor LED screens have the ability to run video, graphics, text or scrolling text, all at the same time. They are ideal for:
Corporate offices with prominent window frontage

Car dealerships, trade shows and outlet centers

Retail stores, supermarkets and shopping centers

Gymnasiums

Stadiums, music festivals and large undercover events
The benefits of Digital Indoor LED signage for advertising are clear, and updating your advertising signage to digital is easier and more affordable than you may think. Create and improve the quality of your window display or your showroom with a high brightness Indoor & In-window LED screen. Voxson offers two types of Indoor LED displays: Indoor LED Displays for showrooms and high brightness In-window LED Signs, both with a range of pixel densities. Please call us to discuss the product that would best fit your needs.
Voxson manufacturers and delivers: