V3 Full Colour P6.67 Mobile LED Sign
Industrial Quality LED Mobile Screen
The Voxson V3 Full Colour Mobile LED Sign features the latest LED SMD Technology delivering high brightness and unrivaled image quality. 
High quality P6.67 LED screen.

2880mm wide x 1600mm high LED screen.

SMD LED technology.

6000 nits outdoor high brightness.

Custom built Aluminium cabinet.

Rear access doors for easy maintenance.

Built to Australian EMC standards.

Built-in 4G modem for remote access (SIM card required).

Built-in content management system to update advertising content remotely.
Australian Made Trailer
The trailer is designed and engineered by Voxson and manufactured in a sophisticated robotic facility in Australia from structural Australian aluminium to prevent rust and corrosion.
Engineered & designed in Australia.

Manufactured in Australia to the highest standards.

Hot dip galvanised steel draw bar and hydraulic mast.

Retractable Draw Bar with Pivot coupler for tight areas.

Stainless steel bolts

Front and rear forklift pockets

Hydraulic mast to raise and rotate the LED screen up to a maximum height of approximately 4 meters to top of screen.

Adjustable corner stabiliser legs.

3 point safety features for hydraulics.

Simple one person set up.
Voxson currently offers great deals on our most popular mobile LED sign. Contact us today on (07) 3268 0700 for an obligation free quote.
Voxson has designed its V7 Mobile LED Signs in Australia with the rental industry in mind, to be used by companies that require both reliable and robust equipment. Both the trailer and the screen are built from heavy duty Australian aluminium to avoid rusting and is designed to last for many years. The V7 LED cabinet is also built from aluminium to avoid rusting. 
The V7 Full Colour Mobile LED Sign has an LED screen size of 2880mm wide x 1600mm high with pixel pitch 6.67mm. It also has an aluminium border which protects the LEDs from being damaged. In the case of an individual module being damaged, this module can be replaced.
The Voxson V7 Full Colour Mobile LED Sign is designed to allow you to upload advertising content remotely from your home or office as it has onboard 4G and Wi-Fi connectivity.
---
Specifications
Screen Size: 2880mm wide x 1600mm high (with 20mm bezel)

Pixel pitch 6.67mm

320mm waterproof LED modules

Full colour high resolution digital advertising

Onboard Industrial Control System

Remotely programmable via the Internet

Powered by mains (200W min power, 700W max power)

Runs off normal 10 Amp powerpoint

Optional onboard generator

Electric powered hydraulic mast

Full Colour LED video display

Resolution 432 X 240 6.67mm pitch

Retractable and foldable drawbar

LED Screen 180 degree swing

Hydraulic lift 1.5 metres

Refresh rate of 1980hz

3G modem for remote programming

Software brightness control

High Brightness >6500 nits (cd/sq.m)

Wheel chains/security locks

Optional on board quiet running generator with security cage

3 Point Hydraulic Safety System

Automatic self locking mast

Front and rear access servicing

Forklift Pockets

14" Alloy Mag Wheels

Hammer Tone Paint
RENT to OWN this sign from
$22 per day over 5 years* 
Ex-rental units are also available.
Contact Voxson for more information
*To approved customers, Subject to finance approval.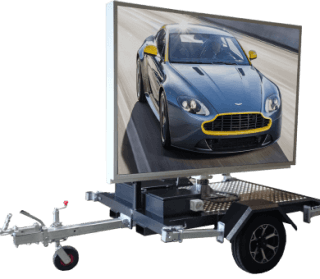 Full Colour Mobile LED Sign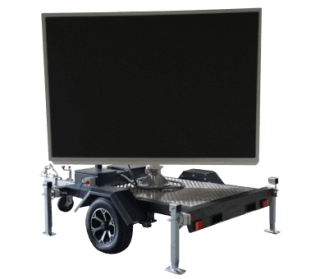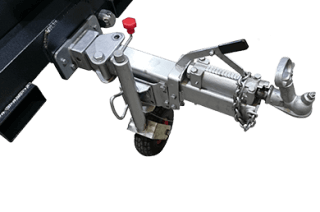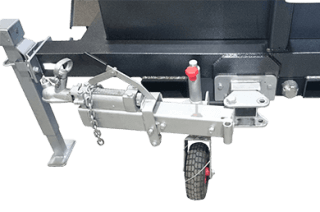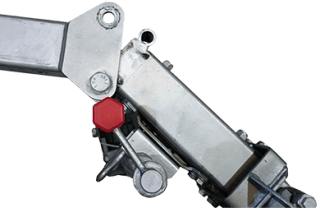 .
---
.
Want to find out more? Contact Us Today on (07) 3268 0700. Alternatively fill out the contact form below: