TRAFFIC RADAR SPEED SIGNS
RADAR SIGNS WITH SPEED INDICATION, SMILEY FACE, VARIABLE SPEED, VEHICLE ACTIVATED, MOBILE/PORTABLE & SOLAR POWERED
Can be configured to show speed in km/h for roads or knots (maritime).
Easy to use speed selector switch.

Call Voxson about your next sign!
Mobile Trailer or Pole Mounted Radar Speed LED Signs
Radar Speed Signs may be
Mobile trailer mounted or

Pole mounted
For extended use and faster streets it is recommended to use Pole mounted Radar Speed Signs or Mobile Trailer Radar Speed Signs with larger LED displays.
Voxson offers a range of LED display sizes for different applications, including 480 x 480, 640 x 640, 640 x 960 and 960 x 960 mm.
Mobile Radar Signs & Traffic LED Signs
Voxson is a prominent Australian Supplier of Mobile Radar Signs, Variable Speed Limit Signs and Vehicle Activated Electronic Speed Signs to mining companies, councils, Australian Defence Force and Government organisations in Australia and abroad.
Make roads safer, help reduce drivers' speed and prevent accidents, collect statistical data on the number of vehicles and speed and help drivers with Radar Speed Signs from Voxson. Choose among a wide range of models including Solar radar speed signs, 240 volt powered speed limit signs with Smiley face radar signs, Trailer mounted electronic speed signs and many others.
Call Voxson to discuss the requirement for your Radar Speed Sign.
Make Roads Safer
Voxson's Radar Traffic LED Sign is the ideal solution to making the roads a safer place. On top of reducing traffic speeds on the road the radar traffic sign also gives you the opportunity to collect valuable speed and traffic density data which can help improve the safety of the road in future.
Schools, kindergartens and child care centers
City centers
Rural speed zones and town areas
Dangerous road sections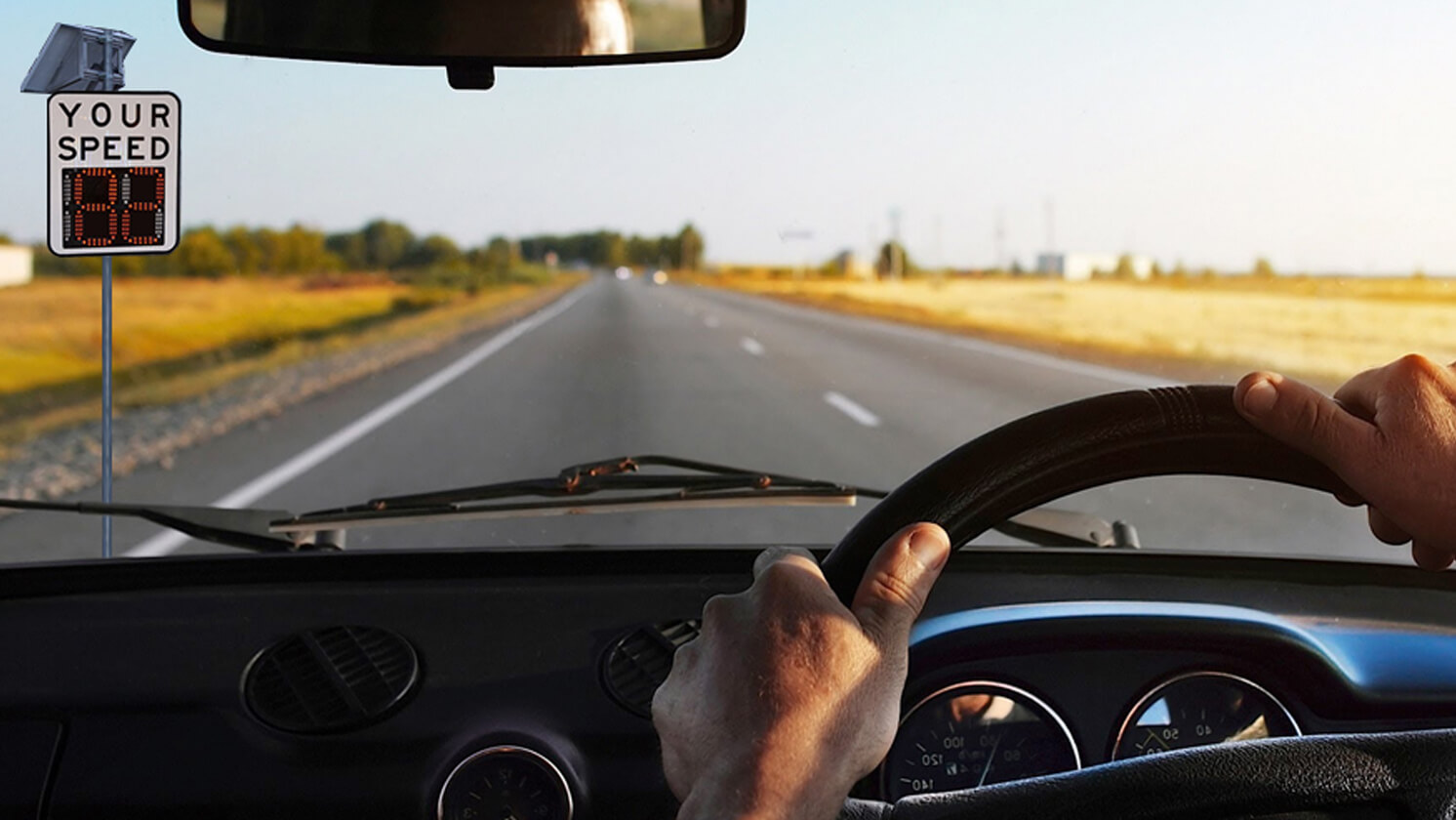 Voxson's Radar Traffic LED Sign is an ideal solution for:
Reducing drivers' speeds and preventing accidents on busy roads
Providing statistics on vehicle counts and speed information
Radar Speed LED Signs – Galery
Purchase Voxson Radar Speed Signs
The Radar Traffic LED Sign has the proven ability to influence driver behaviour, reduce speeding and draw attention to local limits. 
Voxson's range of Radar Traffic LED Signs include models offering standard speed indication devices, as well as models offering the more sophisticated data collection systems and dual display options. When used by experienced operators the Voxson traffic counter can also provide valuable, flexible data collection for traffic management applications. This is an industrial-grade product manufactured to last for many years.
The Voxson Radar Speed sign incorporates a high quality radar sensor which is Australian Compliant. 
Voxson's Radar Traffic LED Signs have been specifically designed to offer a range of radar speed indication and road traffic monitoring features, which can be used by the police, local councils and private companies.
Voxson manufacturers and delivers:
Voxson Radar Speed Signs –

Specifications
Analytics & Reporting Tool
Easy to view analysis of radar logs using the easy to use analytics tool.
Analysis Data that is included in the analytics tool.
Number of detected vehicles
Oncoming & Outgoing cars
Date of data files Last & First date
Number of detected vehicles above and below the set speed
Number of vehicles by day of week including average and max average
Average & Max Average speed of detected vehicles
Breakdown of speed ranges by number of vehicles
Detected vehicles counted by day
Have you considered Mobile Trailer Mounted Radar Speed Sign?
Ideal as temporary and permanent solution, Voxson mobile trailer mounted radar speed signs allow maximum flexibility and can be used in various environments.
Voxson offers a range of LED display sizes including 480 x 480, 640 x 640, 640 x 960 and 960 x 960 mm.

Make roads safer, help reduce drivers' speed, prevent accidents with Radar Speed Signs from Voxson.

Contact Voxson Today to discuss your requirements, we can customise Radar Speed Signs to suit your needs.
908 Kingsford Smith Drive Eagle Farm, QLD, 4009, Australia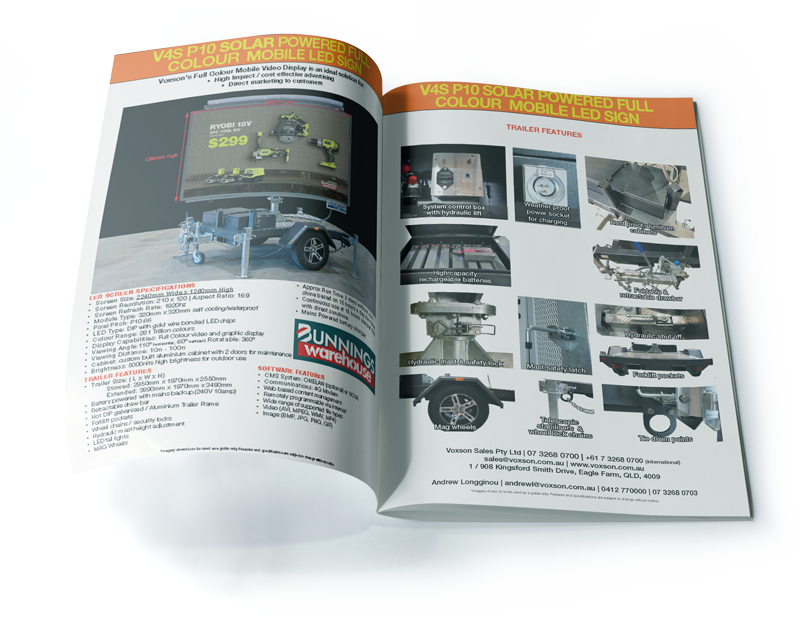 Download Voxson's Free Mobile LED Signage Catalogue