Radar Traffic LED Signs
Radar speed signs are an effective traffic solution to help reduce speed and enables Drivers to become aware of speed reductions on Public and Private Roads. Research demonstrates that when a Driver is alerted by a radar sign, speeding Drivers typically slow down. Radar Signs Show decline in Speed. Call 1300 215 400 for a quote.
The Radar Traffic LED Sign has the proven ability to influence driver behaviour, reduce speeding and draw attention to local limits. Voxson's range of Radar Traffic LED Signs include models offering standard speed indication devices, as well as models offering the more sophisticated data collection systems and dual display options. When used by experienced operators the Voxson traffic counter can also provide valuable, flexible data collection for traffic management applications. This is an industrial-grade product manufactured to last for many years.
The Voxson Radar Speed sign incorporates the AGD radar sensor which is manufactured in the UK and is Australian Compliant.
Voxson has chosen the AGD radar sensor due to its capabilities and unlike traditional Continuous-wave (CW) Doppler radar for sign driving applications which have no ranging capability, the AGD has a full multi-target acquisition platform, accurate target range determination and fast update rate.
Voxson's Radar Traffic LED Signs have been specifically designed to offer a range of radar speed indication and road traffic monitoring features, which can be used by the police, local councils and private companies.
(If your requirements differ from the product specifications below please call us on 07 3268 0700 as we are able to customize a product to suit your needs.)
SPECIFICATIONS – (STANDARD OR ADVANCE MODEL)
Full matrix SMD LED's with optical LEN's

Pixel Pitch: P20

Screen size: 480 x 480mm

Screen resolution: 24 x 24 pixels

Brightness: 6000 nits

Brightness levels: 16 (automatic control)

Power: 12V DC (240V AC version also available)

Display different messages for speed areas (e.g. SLOW DOWN)

Display simple graphics (e.g. SMILEY FACE)

Communications by RS232 & Ethernet (STANDARD)

IP65 rated

Weight: (standard kit may not include all items)

 Cabinet (no battery) 18KG

Battery (per battery) 16KG

Solar Kit (bracket & panel) 22KG

Reflective Safety Panel 5KG
FEATURES
Vehicle activated

Variable trigger speeds

Variable over speed message

Variable correct speed & image
ADDITIONAL SIGN OPTIONS – (STANDARD OR ADVANCE MODEL)
Solar panel & Solar Charger

Extra deep cycle battery

240V Powered unit

Mobile trailer option
MODEL NUMBER:
SAS20-484

SAS20-484-ADVANCE
RADAR DETECTION SPEED – (STANDARD & ADVANCE MODEL)
DETECTION SPEED:
1) 11 – 160kph – AGD RADAR (Radar Type: Advanced Pulsed FMCW)
2) 08 – 200kph – AGD RADAR (Radar Type: CW Doppler Radar)
3) 1.1 – 300kph – HOUSTON (Radar Type: K-Band Doppler)
CONNECTIVITY – ADVANCE MODEL ONLY
USB

BLUETOOTH LOW-POWER

(compatibility with Windows 7 and above)




WI-FI / ETHERNET (LAN) / IP




Supported IP methods WI-FI (peer to peer), ETHERNET or 3G/4G with additional modem
ADVANCE MODEL SOFTWARE OVERVIEW
EASY TO USE SOFTWARE APPLICATION
Easy access to key features using the simply to use software package.

Easy to use connectivity via Wi-Fi (IP), Bluetooth LOW-POWER* & USB

Advance scheduling (day of week, time and date based)

Holiday scheduling options 

Downloadable radar logs
PLAYLIST features (image or images to be played as per scheduling or default rule set)
Drag and Drop playlist creation

Manage bitmap display time (from 0.1 to 9.9s)

Load multiple bitmaps in one playlist

Import bitmap images from application via import folder
RULES (one rule by scheduling and one playlist by default)
Correct speed (image or images with (speed displayed in GREEN optional))

High speed (image or image with (speed displayed in RED optional))

High speed cut-off (image or images only, no speed displayed)
ADVANCE SCHEDULING OPTIONS
Supported scheduling options
Data range

Day range (Monday, Tuesday, Wednesday, Thursday, Friday, Saturday, Sunday)

Holiday scheduling (custom rules for holiday periods)

Time (using a combination of the above rules)EG: whole day or 7am to 9am.
Easy to view analysis of radar logs using the easy to use analytics tool.
Analysis Data that is included in the analytics tool.
Number of detected vehicles

Oncoming & Outgoing cars

Date of data files Last & First date

Number of detected vehicles above and below the set speed

Number of vehicles by day of week including average and max average

Average & Max Average speed of detected vehicles

Breakdown of speed ranges by number of vehicles

Detected vehicles counted by day
PRODUCT INFORMATION & USER GUIDES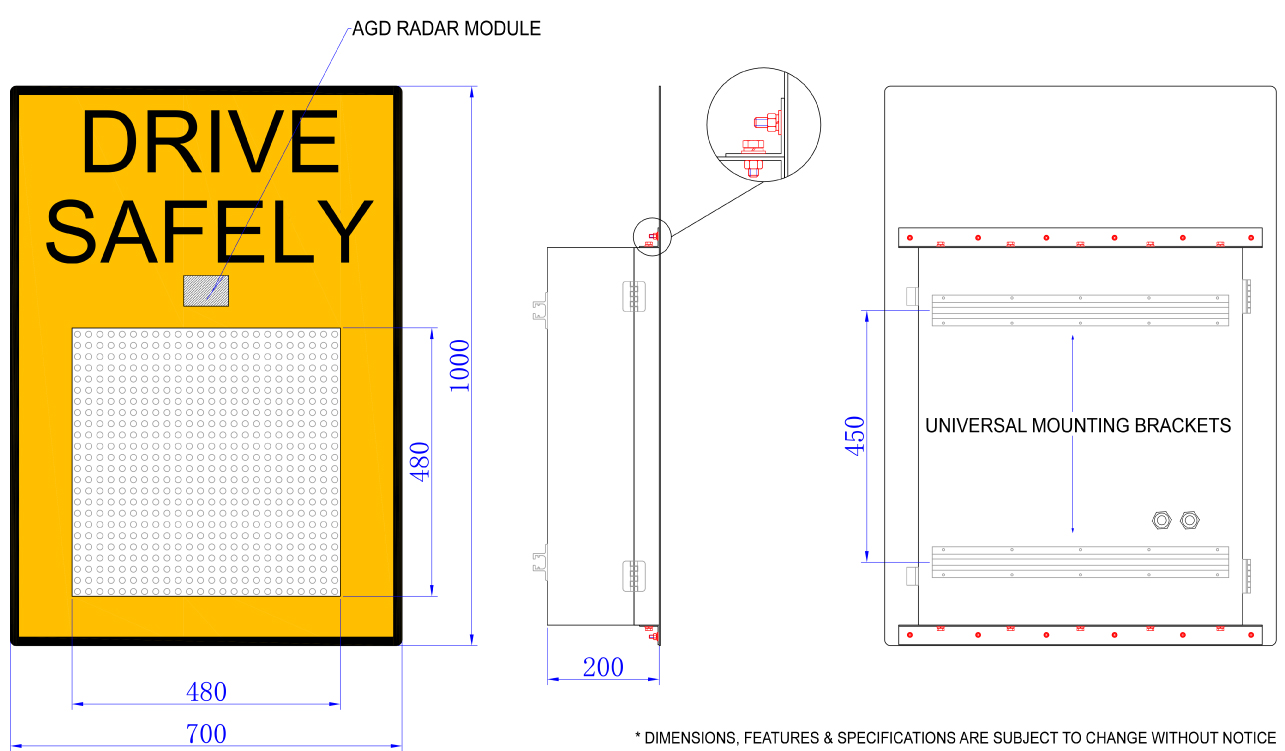 MAKE THE ROADS SAFER
Voxson's Radar Traffic LED Sign is the ideal solution to making the roads a safer place. On top of reducing traffic speeds on the road the radar traffic sign also gives you the opportunity to collect valuable speed and traffic density data which can help improve the safety of the road in future.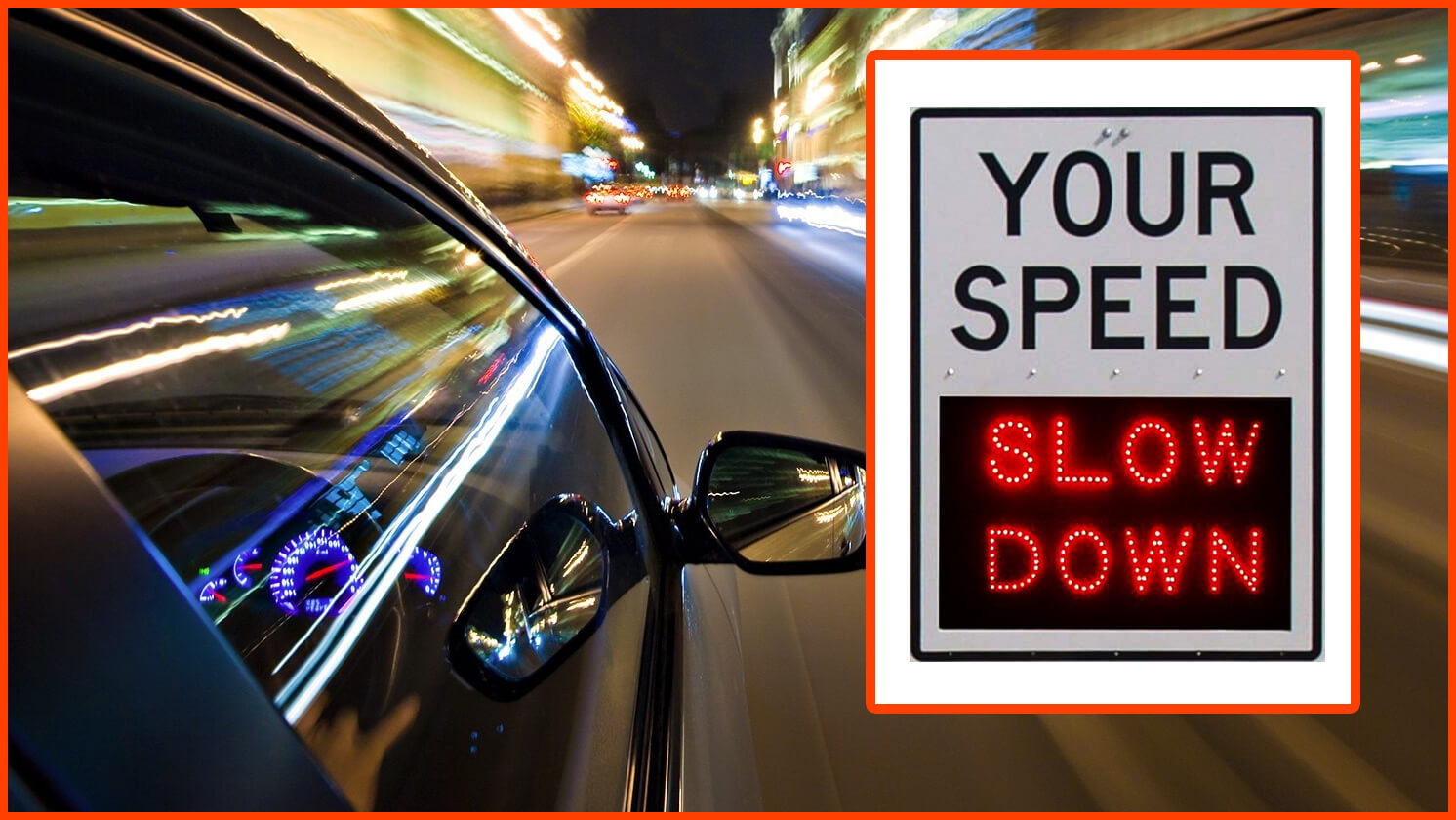 Voxson's Radar Traffic LED Sign is used to alert the driver when they are over the speed limit and to acquire traffic density and traffic statistics. It is a perfect solution for:
Schools, kindergartens and child care centers

City centers

Rural speed zones and town areas

Dangerous road sections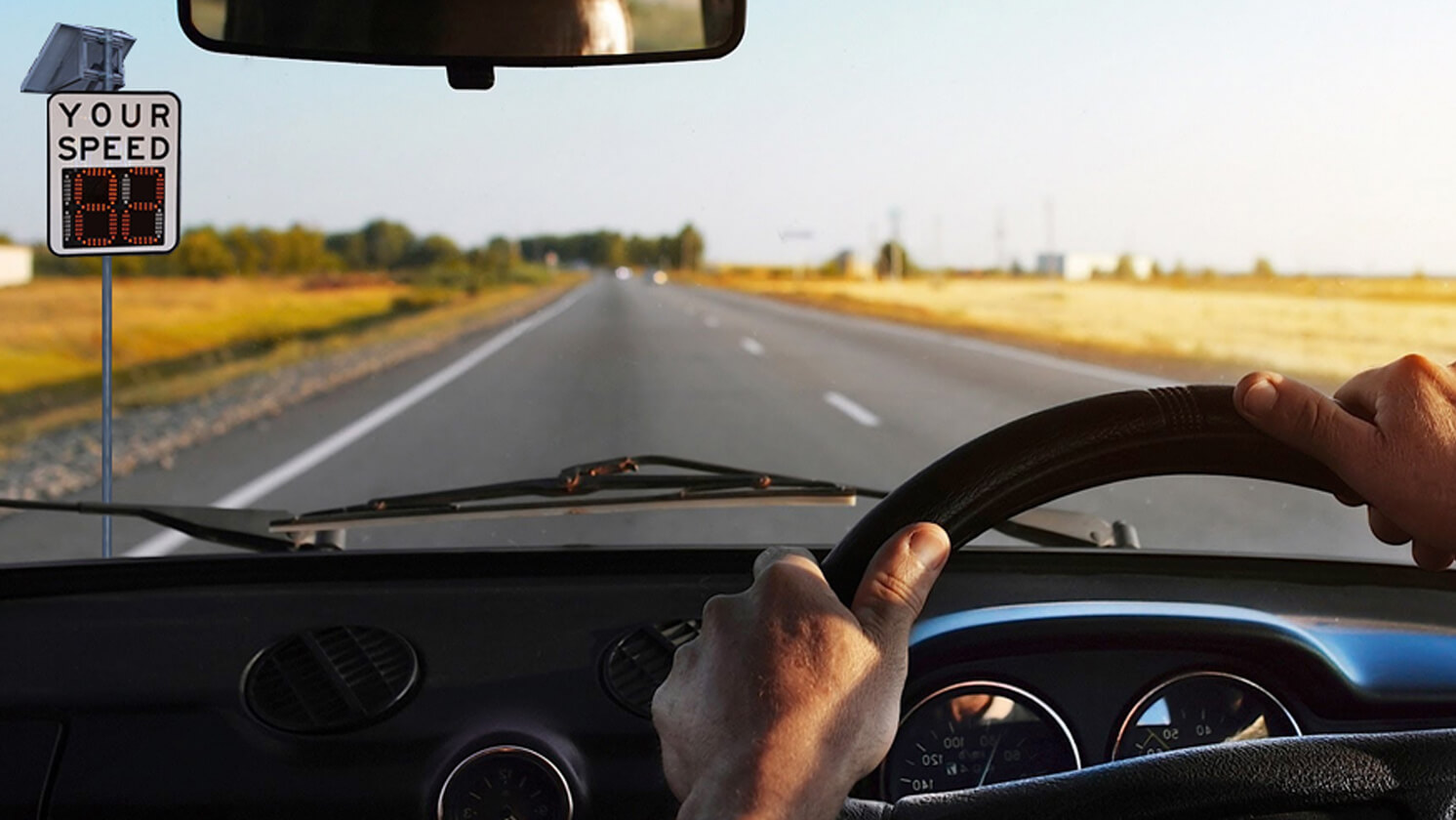 Voxson's Radar Traffic LED Sign is an ideal solution for:
Reducing drivers' speeds and preventing accidents on busy roads

Providing statistics on vehicle counts and speed information
Call Voxson
1300 215 400 or
07 3268 0700
Enquire now or send us a message
Unit 1 / 908 Kingsford Smith Drive Eagle Farm, QLD, 4009, Australia
*We dont share your personal info with anyone. Check out our privacy policy for more information.