Voxson Sales Pty Ltd is Australia's largest manufacturer of mobile Full Colour LED Signs. Based in Eagle Farm, Brisbane, Voxson designs and manufactures its mobile LED Signs based on the best available quality components yet keeping the product affordable. Voxson has designed its mobile LED Signs in Australia for the rental industry in mind, that require both reliable and robust equipment. The Trailer is built from heavy duty Australian aluminium to avoid rusting and designed to last for many years. The V2 LED cabinet is also built from aluminium to avoid rusting.
Voxson's V2 Full Colour mobile LED Sign uses the latest LED DIP Technology which is a robust Technology when used outdoor in harsh conditions.
There are 150 x 160mm x 160mm individual modules that make up the complete LED panel which has a total LED coverage of 2400mm wide x 1600mm high. It also has an aluminium border which protects the LED's from being damaged. If in the case a module is damaged, this individual module can be replaced.
The Voxson V2 Full Colour mobile LED Sign can upload advertising content remotely from your home or Office as it has on board 3G and Wi Fi connectivity.
To learn more about our rental options Click Here
Full colour high resolution digital advertising
Onboard Industrial PC
Remotely programmable via internet
Powered by mains
Optional on board generator
Electric powered hydraulic mast
Onboard GPS tracking
Key Features
Specifications
Software Features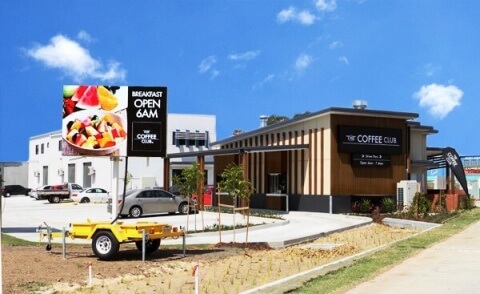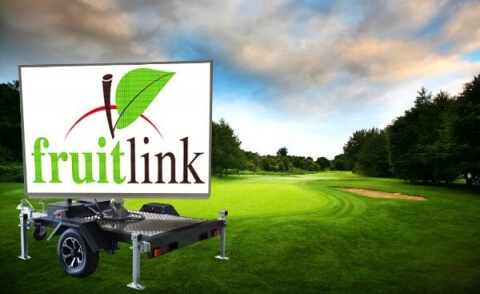 Key Features
Full colour LED video display
Resolution 240 X 160 10mm pitch
Water proof LED's
Refresh rate of 1200-1500hz
3G modem for remote programming
Automatic brightness control
High Brightness >7500 nits (cd/sq.m)
Wheel chains / security locks
Optional on board generator
3 Point Hydraulic Safety System
Automatic self locking mast
Rear access servicing
Forklift Pockets
14" Alloy Mag Wheels
Hammer Tone Paint
Specifications
Viewing angle 110º horizontal 60º vertical
Viewing distance 5M ~ 100M
Hydraulic mast height adjustment
Average power consumption 700W
Maximum power consumption 2200W
Powered by mains 240V 10amp
Onboard Industrial PC
Display Size (2400mm X 1600MM)
Trailer Size (L X W X H)

Stowed 2950mm X 1970mm X 2650mm

Extended 3670mm X 1970mm X 3900mm
Software Features
Web based content management
Wide range of support file types
Video (AVI, MPEG, WMV, MP4)
Image (BMP, JPG, PNG, GIF)
Program Scheduling
Video, test and images can be displayed at the same time
Optional Extras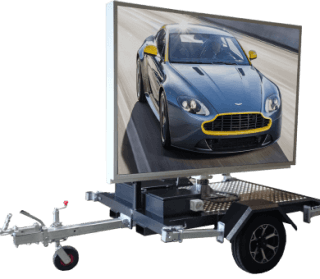 Full Colour Mobile LED Sign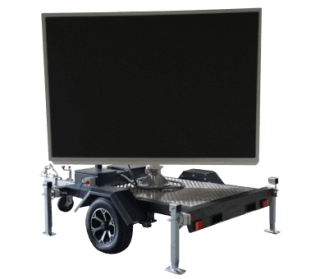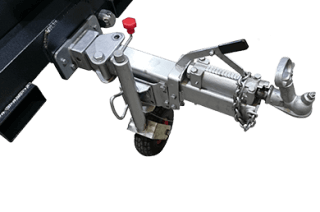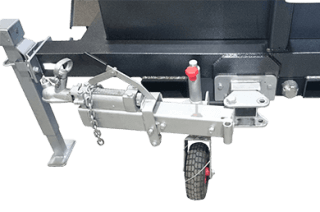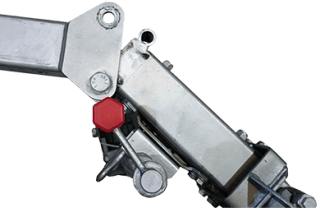 Voxson Digital Signage Player
Deliver high quality content playback
Voxson Full Colour Mobile LED Signs have an advanced video engine with superior scaling technology that delivers pristine HD video playback up to Blu-ray specification quality. With full control of speed, transparency and direction scrolling is rendered with professional broadcast quality.
Make local & remote content updates
Local novice or occasional users can make instant announcements, play content on demand, update menu boards or room booking schedules, add new content and more, within safe boundaries using simplified Ad hoc portals set up by the content administrator.
Reliable trouble free operation
With proven reliability for 24/7/365 applications and requiring minimal IT maintenance there are also no recurring fees for Voxson LED subscriber players. Software maintenance and upgrades are free of charge making the subscriber player a One off Cost.
For more information on Voxson LED Signage, Contact Voxson today!